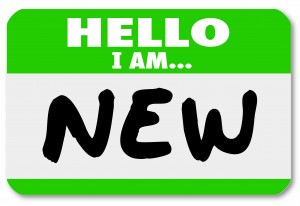 We make a point of talking to our users… a lot.
It's the main way we learn about what people are having trouble with and what we can do better – both feature set wise and as a company.
Personally, I review all the feature requests. I also look at the most popular things being asked in our support channels. I expand on ourself-service knowledge base every single week as well. It's been extremely valuable to see where customers get stuck and how we can make things work just that little bit better.
I thought it would be nice to pause and review the top 5 things that new users want to know about implementing their wholesale business with Wholesale Suite and WooCommerce.
If you're new to our plugins, this might even give you the shortcut you need to get the wholesale portion of your store up and running just that much faster!
Question #1: How do I control wholesale prices?
Controlling pricing in WooCommerce Wholesale Prices (free version) is quite simple. You just edit your product and there's the new field for your Wholesale Customer user role.
Once you input all the prices against your products you're good to go.
However, WooCommerce Wholesale Prices Premium adds and expands on the pricing capabilities in ways that can be seriously powerful.
We've tried our hardest to make these pricing features as un-intimidating as possible, but even so, there's a lot there to explore!
One of the most popular guides we have in our knowledge base is how to get your head around the plethora of wholesale pricing options available to you.
» Our Advanced Pricing Guide spells out exactly what is possible and how to achieve it.
Question #2: Do I need to create any pages for it to work?
If you've gone ahead and purchased the bundle there are a few pages that the plugins will create for you.
We've worked hard to make the onboarding process for our plugins as simple as possible, so our plugins actually do all the heavy lifting when it comes to creating the required pages and inserting the proper shortcodes for you.
That said, sometimes things don't go quite right for whatever reason, so we created a getting started guide which takes you through all the possible pages that each of our plugins creates.
It might not even be that something is wrong. You might just want to double check that all pages have been created properly. Or you might just want to see a list of what pages the plugins actually do create on activation.
» If you're concerned that something might have been missed or if you just want to get a list of what pages are available, check out the getting started pages guide.
Question #3: How do I adjust the visibility of products?
An extremely popular feature in our Wholesale Pricing Premium plugin is the ability to choose who sees what product or variation.
You can do things like:
Show products only to certain user roles
Hide variations from regular uses so they are only shown to particular wholesale roles
Hide all products that don't have a wholesale price from your wholesale users. In other words, only show wholesale products to wholesale users. Just so they aren't ordering retail products by accident
and much more.
Product visibility is one of our oldest features and as such it has grown in capability over time.
» Want to learn about all the different ways you can tweak the product visibility in your store? Click here to read the guide.
Question #4: Can I override the order form templates?
The Wholesale Order Form is a great way to streamline the ordering process for your wholesale customers. This is so they don't have to go wading through all your single product pages just to order a product over and over again.
Order Form comes with lots of customizable options which both change the look and function of the form. Sometimes you might want to delve a little deeper and change the code of the page.
To be sure, this is getting into web developer territory so put your PHP goggles on.
» We stick to the same template architecture as WooCommerce itself. If you're familiar with that already then this should be a cake walk. If not, never fear, we have a guide for that!
Question #5: How do I customize the registration process?
Registering new wholesale customers can be a tricky business. Depending on the country you're in there might even be legislation saying you need to capture certain information.
We built the Wholesale Lead Capture plugin with this in mind. That's why we extended it with a custom form builder that lets you add as many extra questions as you like. This goes along with our core set of questions.
» The customization of this is quite simple and to learn about how it all works, just check out our registration form customization guide.
Have more questions?
If you have more questions or a different question, why not try our Knowledge Base? It's packed full of useful guides and information.