Surveying customers in WooCommerce has mostly been done, up until now, by adding an extra field to your checkout screen to ask a question as people are making an order.
What this solution doesn't take into account is the negative effect on conversion rates.
Adding extra fields to your checkout screen might sound like an easy solution, but it means you force people to fill in extra fields and in a world where shorter forms tend to correlate to higher conversion rates, that's a big problem.
Problem number 2 for this quick solution is getting any sort of report out of it to make sense of the answers you're receiving.
How To Run A Survey After A Customer Orders In WooCommerce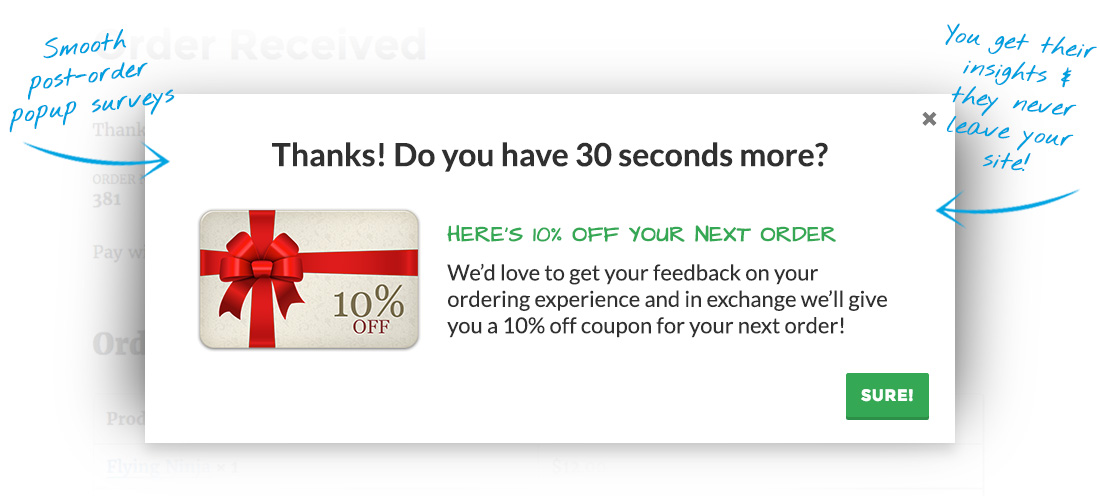 The best solution is to run the survey after your customer goes through the checkout.
This eliminates the problem of hurting conversion rates on your checkout page and introduces another way to engage with customers right when you have their attention.
After Sale Surveys is a free plugin that is part of the Marketing Suite set of marketing automation extensions for WooCommerce.
It lets you setup quick after the sale surveys on your WooCommerce store for surveying customers right after their purchase.
Easy To Setup Surveys In WooCommerce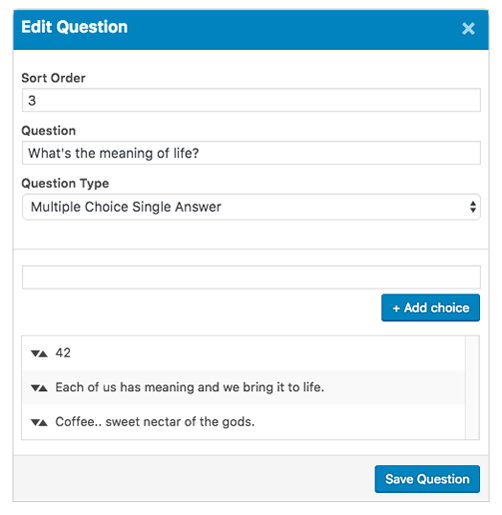 The plugin includes a really simple to use survey builder.
You simply add a new survey, then create set of questions and answer using the tools provided.
Using this survey building tool you can literally have your survey up and running in minutes.
Add as many questions as you like. The free version comes with one question type but there is also a Premium add-on that adds additional question and answer types.
Question types include:
Multiple Choice Single Answer
Multiple Choice Multiple Answers (Premium)
Single Line Text (Premium)
Paragraph Text (Premium)
Dropdown Single Answer (Premium)
There is also a pre-survey call to action that you can set to entice customers to fill in the survey.
After they fill in the survey you can show them a thank you message where you can thank them for their participation. It's a great time to drop a coupon code for their next order, or draw their attention to something else you want them to do.
These surveys are built for really high engagement.
Add a survey to your order flow today and you'll be collecting responses on your very next orders.
Click here to read more about it and to download the free version:
Download from WordPress.org Read more about After Sale Surveys