Add Wholesale Features To Your WooCommerce Store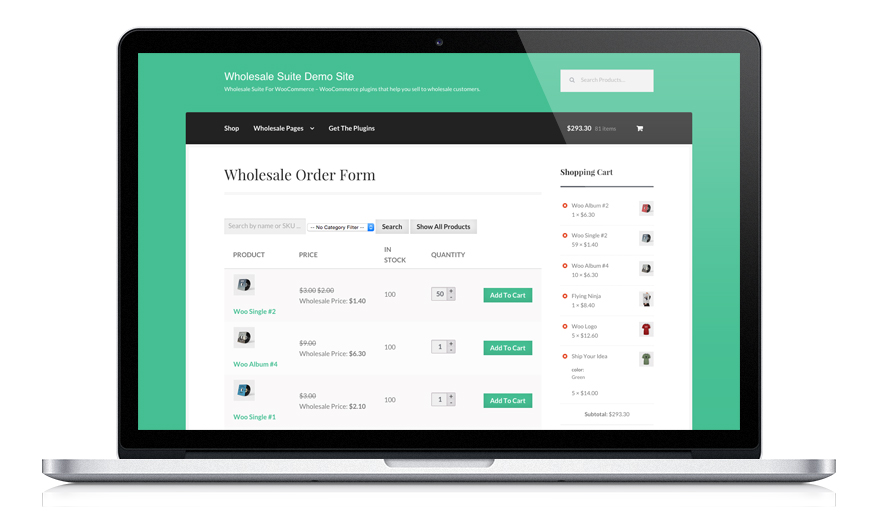 Wholesale Suite is a collection of extensions that add wholesale features to your WooCommerce store. They give your wholesale customers an amazing experience alongside your normal retail store.
These wholesale plugins solve the three big problems you face when wholesaling in WooCommerce:
Entering wholesale prices for products without fuss
Providing a streamlined wholesale order form experience
Registering and managing wholesale level customers
Three WooCommerce Wholesale Plugins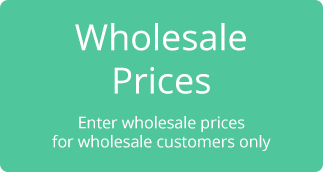 Plugin #1 & #2: Wholesale Prices makes it super simple to enter wholesale prices for your products in WooCommerce – it's freely available on WordPress.org.
Wholesale Prices Premium add-on opens up a whole new world of wholesale capabilities. Including multiple tiers of role based pricing, amazing product visibility control, minimum order & quantity thresholds plus heaps more!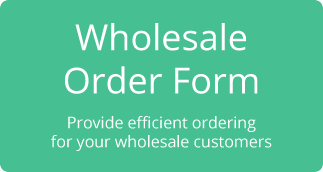 Plugin #3: The Wholesale Order Form plugin gives your customers the customised ordering interface they've been screaming for.
Armed with this plugin you can provide them with a time saving interface for ordering your products in bulk.
This plugin is all about keeping your customers happy, which increases their order frequency and helps them order more with less frustration.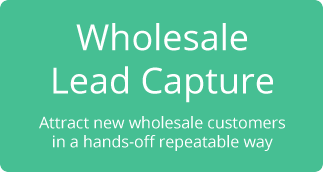 Plugin #4: Have you been looking for a way to attract new wholesale customers to your store in a repeatable and efficient manner?
Recruiting new wholesale level customers has traditionally been a hard slog of manual recruitment by calling stores and emailing people by hand.
The WooCommerce Wholesale Lead Capture plugin creates the necessary recruitment and registration pages on your site for attracting and signing up new customers for your wholesale business.