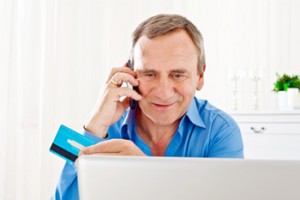 Do you have an optimised checkout page? If not you could be leaving 10's of thousands of dollars on the table each year.
Spending the time and money to implement a smooth, optimised and beautiful checkout experience will pay huge dividends in the long term.
Can you afford to ignore the following 5 mistakes?
#1. Asking for too much information
A major turn off for someone purchasing an item is always having to fill in the same information over and over again.
Ask yourself, why are you collecting all the data that you're asking for on your checkout page?
Could you ask for some of this at a later time after the transaction is complete or could you remove any extra fields that you don't really require?
Online transactions are a way of life these days, and while people are generally comfortable with giving away the info, we've seen that the less fields you ask for, the more chance there is that someone will fill the information out and complete the purchase.
#2. Only offering one payment method
This 2009 study found that 50% of people who shop online said that if their preferred payment option is not available, they will cancel the purchase.
Even by adding one extra payment option you're greatly increasing the chance that someone will proceed with the payment.
As an example, when we first launched Wholesale Suite, we only offered one payment option being PayPal.
Within a month of launching we had about a dozen people email us saying how much they hated PayPal and wanted another option for payment.
This was really surprising for us and when we added Stripe, to collect credit card payments directly on our site, our conversion rate instantly increased.
#3. Too many distractions
A primary mistake many theme developers make when deploying a WooCommerce site is not optimizing the checkout experience.
The checkout page is all about focusing the customer on completing the primary task of handing over their hard earned cash.
If you have a sidebar full of links or a header with loads of options you're giving them the opportunity to get distracted.
Reduce the number of distractions to zero. Have a look at our checkout page for a good example of a low distraction checkout page.
#4. Too many shipping options
Most webmasters don't know how much of a decision bottleneck having 100 different shipping options can be.
I recommend just having two: one for standard shipping and one for priority shipping.
If you can offer free shipping with your business model, that's even better.
Also always ensure that when your customer has qualified for free shipping to remove all the other options. This removes the decision altogether and thus releases them from the bottleneck.
#5. Getting too fancy with the layout
I've seen a disturbing trend with designers lately creating multi-page checkouts that span 2, 3 or even 4 pages. It's insane!
Separating the form fields into small digestible chunks might sound like a good idea but really it means that customers have 4-10 more clicks to do and will constantly be juggling keyboard and mouse just to navigate through the checkout.
A short, optimised checkout form all on one page is sufficient for 95% of e-commerce sites and multi-page experiences do nothing but introduce more mouse clicks.
In theory, more mouse clicks means more annoyance and a higher probability of abandonment so do everything in your power to make it as simple as possible.
Have you optimised your checkout? If you have any more common mistakes to add to the list, please leave a comment below!