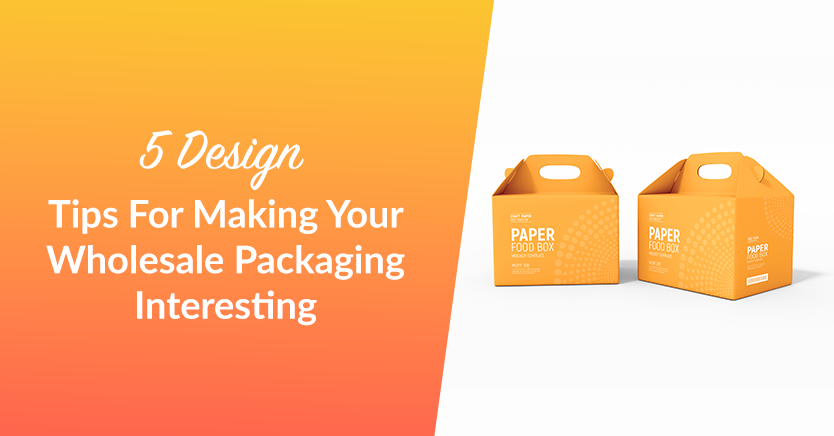 Did you know that the wholesale packaging you use for your products can make or break your company's image? It is true. Your packaging can attract new customers, bring back old ones, and even influence the way they view your brand.
Think of it like marketing in a can — it not only works but it's one of the best ways to advertise your business without spending a fortune. Your branding is not limited to your online store design but also transcends to the packaging. The box design is equally important as the product itself.
So, here are some simple tips on how to make your packaging look more appetizing so that people won't just take notice but will also want to buy from you again and again. Read on!
Why You Should Pay Attention To How You Package Your Products
Remember receiving the most memorable gift from your partner or friend, would you have appreciated the gift if it was shoddily wrapped and seemed to be tossed around? To be honest, you wouldn't. That's how important the packaging is.
Some online businesses do not put any consideration in how they boxed or package products, thinking that it is not important at all. But that mistake in thinking can cost your business.
You may say it's not all about the packaging, but the packaging undoubtedly is an essential part of your product presentation. Most customers will appreciate the products more when it comes wrapped and packaged in a beautifully designed box. The package is almost like a product in itself.
Putting effort to provide a great unboxing experience will also go a long way in improving a customer's shopping experience. In this post, we will go over general tips on how to design the packaging of your products. Let's start.
5 Design Tips To Create An Interesting Package
1. Personalize The Box
Boxing your products in a bland, brown carton is a complete no-no. Now, more customers are posting the box along with the products on their social media channels. You don't want to be caught with the mistake of shoddy, boring packaging. Explore unique packaging that identifies with your brand.
The box itself is a product. Consider the box as an extension of your product. Choose a box design that reflects your brand and appeals to customers. Put the logo in a creative way to make it catchy and memorable.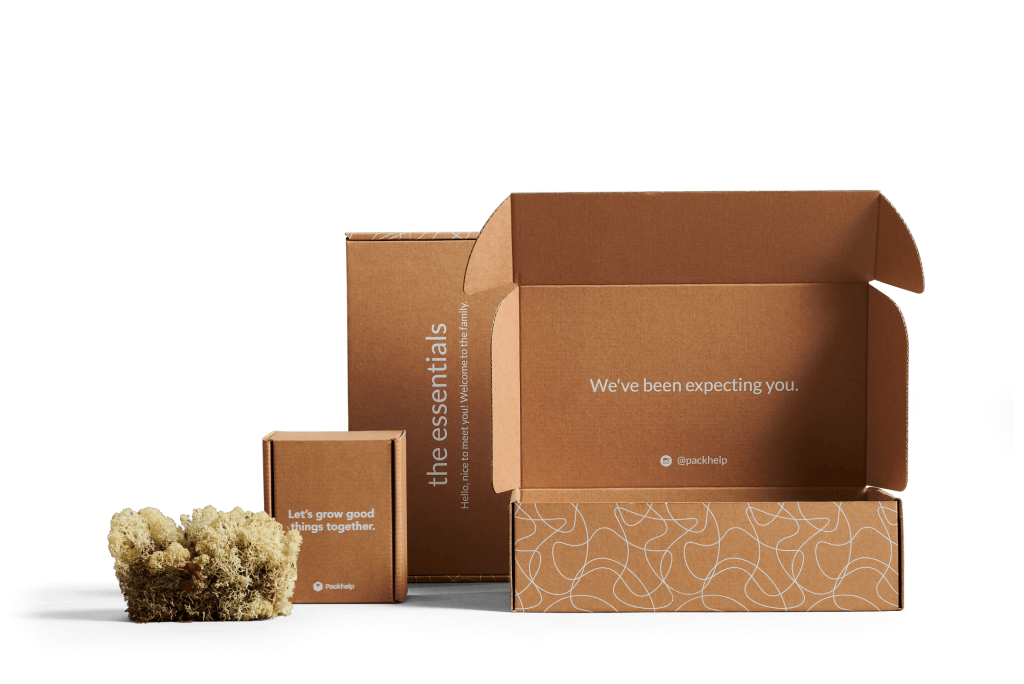 Depending on your niche, you can choose a sturdy box or wrap products in handmade or custom-made paper. Another thing is to maximize the front, back, and sides of the box. You can put designs in this space to make it more personalized for the customer.
In an article published by Canva, "If you have a product that a lot of other people produce as well, try to be innovative in how you display it. Modern, sleek, and simple designs stand out. Use clean lines, simple colors, and sans-serif fonts to achieve a modern look. "
2. Make The Unboxing Special And Offer A Treat To Customers
For packaging to be incredibly effective, you need to grab the customer's attention. Appeal to the senses by offering more than just a box. Be artistic, creative, funny, and quirky as long as it is in line with your brand. Make sure that the packaging really makes you stand out among the rest.
Go the extra mile to give customers a pleasant unboxing experience. The package should give them a positive feeling when they take a look at the package. Make the unboxing a fun experience!
3. Pick A Color And Style That Resonates With Your Brand
The color and style of the packaging of your product also reflect your brand. Pick a color that evokes positive emotions like blue, green, pink, red, and yellow, to name some. Choose a color that goes along with your brand and products.
In as much as typography, color, shape, font, and lines matter in website design, it also matters to the packaging of your products.
According to an infographic by online marketing expert Neil Patel, "85% of shoppers say that color is the primary reason for buying a product. More than 90% of purchase decisions are influenced by visual factors."
That's how important the color scheme is in the packaging of your products, and brand design in general. Although, Neil Patel said that, "no single color will convert the best, across all marketing campaigns." That means that there's a certain level of trial and error to evaluate which color works best.
In a post by Creative Bloq, they made a comprehensive color wheel to convey the psychology of colors below:
4. Use Packaging Materials With Style
Most popular online businesses offer worldwide shipping, and that's a great thing for customers and for businesses. You want the products to be safe and conveniently packaged for worldwide delivery.
If your products are delicate, fragile items, you must take extra care in the packaging of your products.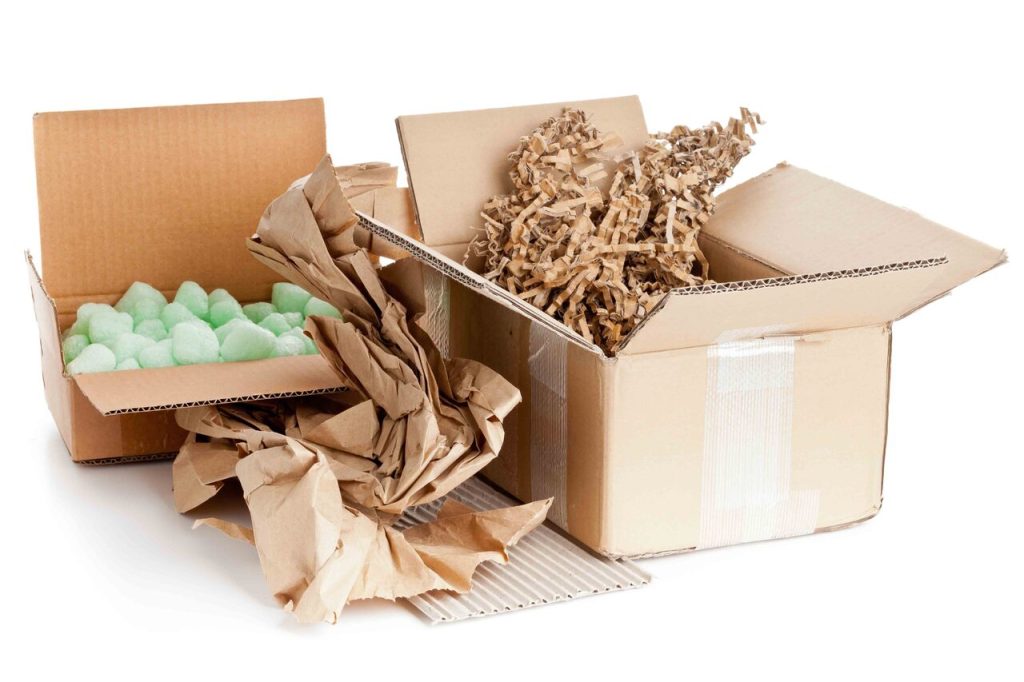 There are different kinds of package cushioning that you can choose from. Inside the box, you can wrap the products in bubble wrap or thick paper for safe transport. If your products don't need much protection, you can use hand-made or custom-made paper to wrap their products.
You can source packaging materials from online businesses that offer boxes in different sizes and styles. Considering the size, weight, and fragility of your products, you need to provide standard-sized boxes in small, medium, and large sizes.
5. Package The Products Neatly
Aside from going the extra mile in packaging your products, you should also make as much effort in the arrangement of the products inside. Considering that your products will be shipped to various places around the world, your products will be tossed around. That's why you need to make sure that the products are arranged in a way that the products are intact for shipping.
You can also individually wrap the products in bubble wrap, plastic, or any protective cushioning so that the products will arrive safely and neatly in the hands of your customers.
After reading these tips, take a good look at the packaging of your products, and don't be afraid to experiment with the designs!
Conclusion
Your customers will spend as much time looking at your products as possible. That's why making your packaging effective and appealing is so important. The right design can make a difference when it comes to increasing the amount of time customers spend with your brand.
In this article, we discussed 5 ways to make your wholesale packaging more appealing to your customers:
Do you have any questions about wholesale packaging? Or would you like to add to the list? Feel free to comment down below or send us a message! We'd love to hear it.