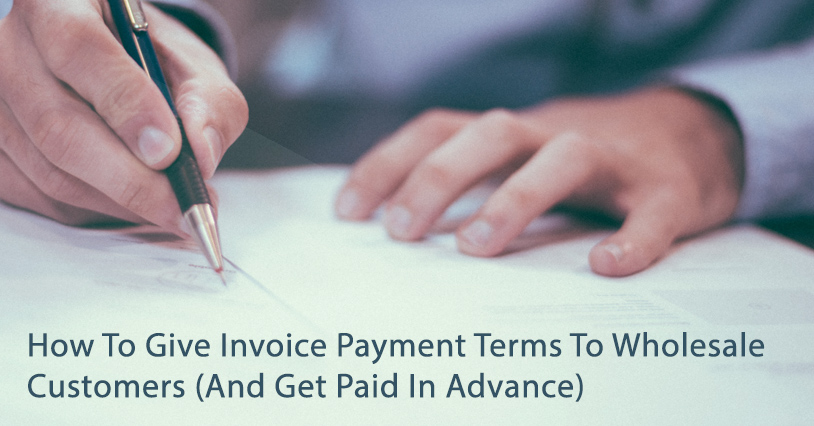 One of the biggest questions we get from our customers here at Wholesale Suite is about taking payments via invoice and offering customers NET 30, NET 45 or NET 60 payment terms.
Getting paid for wholesale orders can basically take one of two forms:
You get paid upfront for the order from your customer and you ship it right away. To do this you usually take payment via a credit card online via Stripe, PayPal or Authorize.net or similar payment gateway.
You ship it right away, but you don't take payment for the order in full until some later date. This is usually 30, 45 or 60 days later via an invoice in what is called NET 30, NET 45 or NET 60 terms (meaning that have that many days to pay).
Generally speaking, the larger the order the bigger the chance that you'll need to do the latter.
But that isn't always the case. In some cases, you might want to offer payment terms to your best customers. This way they can improve their cash flow and increase their order frequency. They can then sell the inventory (which you send them straight away) before having to pay you and use that money to pay their bill.
The Big Problem With Offering Payment Terms
Offering payment terms to your customers is great, but as you probably guessed, this presents a problem for you, the store owner.
How do you pay your suppliers, and not to mention your other expenses, in the meantime, if you aren't making any money upfront?
Until now you basically have to have good accounting. You also need a decent sized cash surplus to ride out the waves of cash flow in your business.
But sometimes this can present a big blockage and a huge risk to your business.
How To Get The Best Of Both Worlds
But there is, thankfully, a third option.
This option will basically give you the best of both worlds. You'll be able to offer both comfortable payment terms to your customers (with NET 30, NET 45, NET 60 for example) AND also get advanced payment for the value of the invoice.
There are companies that exist that act as the middle man who basically buys the value of the invoice. They then provide the terms to the customer. When the payment date comes around they collect their money directly from the customer.
Some of these companies are even pretty sophisticated these days and can do this process of offering terms automatically to the customer at the time of purchase. This is great for e-commerce store owners who previously couldn't do this in an automated fashion.
One of those companies is Rumbleship Financial.
Enter Rumbleship Financial


Rumbleship Financial is based out of San Francisco, USA. They help clients by providing invoice terms on orders made online via platforms like WooCommerce.
Their system works seamlessly to give your customers the experience of offline invoices where they have more favorable invoicing terms but in an online and automatic manner.
The kicker is that you, the store owner, can receive advanced payment for the invoice. Meaning you don't have to wait for the full term of the invoice to pass. Thus improving your business cash flow.
Sounds good, right?
Currently, Rumbleship only serves US-based companies. They're looking to expand their offering into other countries including Europe and Australia soon.
How Does Rumbleship Work?
The good news is that Rumbleship app does the heavy lifting and there is a payment gateway for WooCommerce. It integrates directly with your website. The Rumbleship payment gateway is also compatible with WooCommerce Wholesale Prices Premium's conditional wholesale gateway restriction features.
Let's take a closer look at the customer's journey.
Your wholesale customers will create and process their order and check out via your website as per usual. The only difference is that this time, on the checkout, they will see a new option for payment.
And as mentioned, if you use Wholesale Suite, you can also restrict the visibility of this new payment gateway to just your wholesale customers.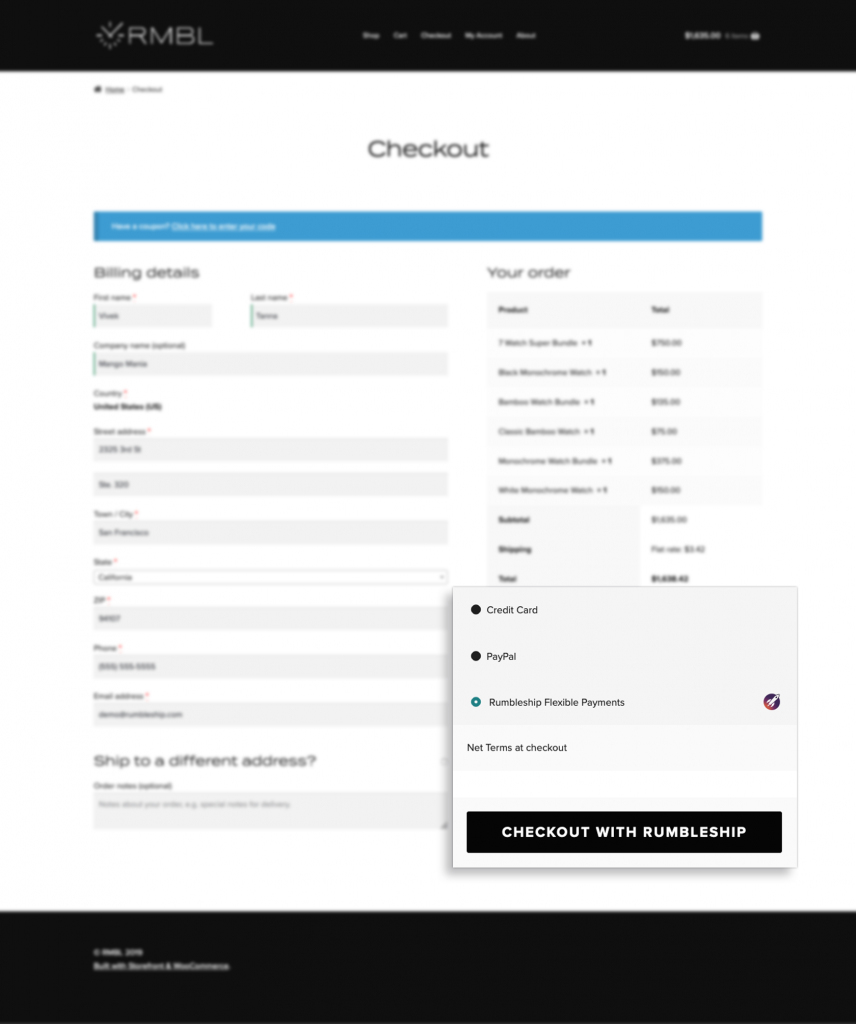 Rumbleship has a network of thousands of buyers across lots of industries. Buyers who use Rumbleship can use the same account to buy from many merchants.
As such, customers using Rumbleship for the first time will need to add their company prior to seeing the invoice.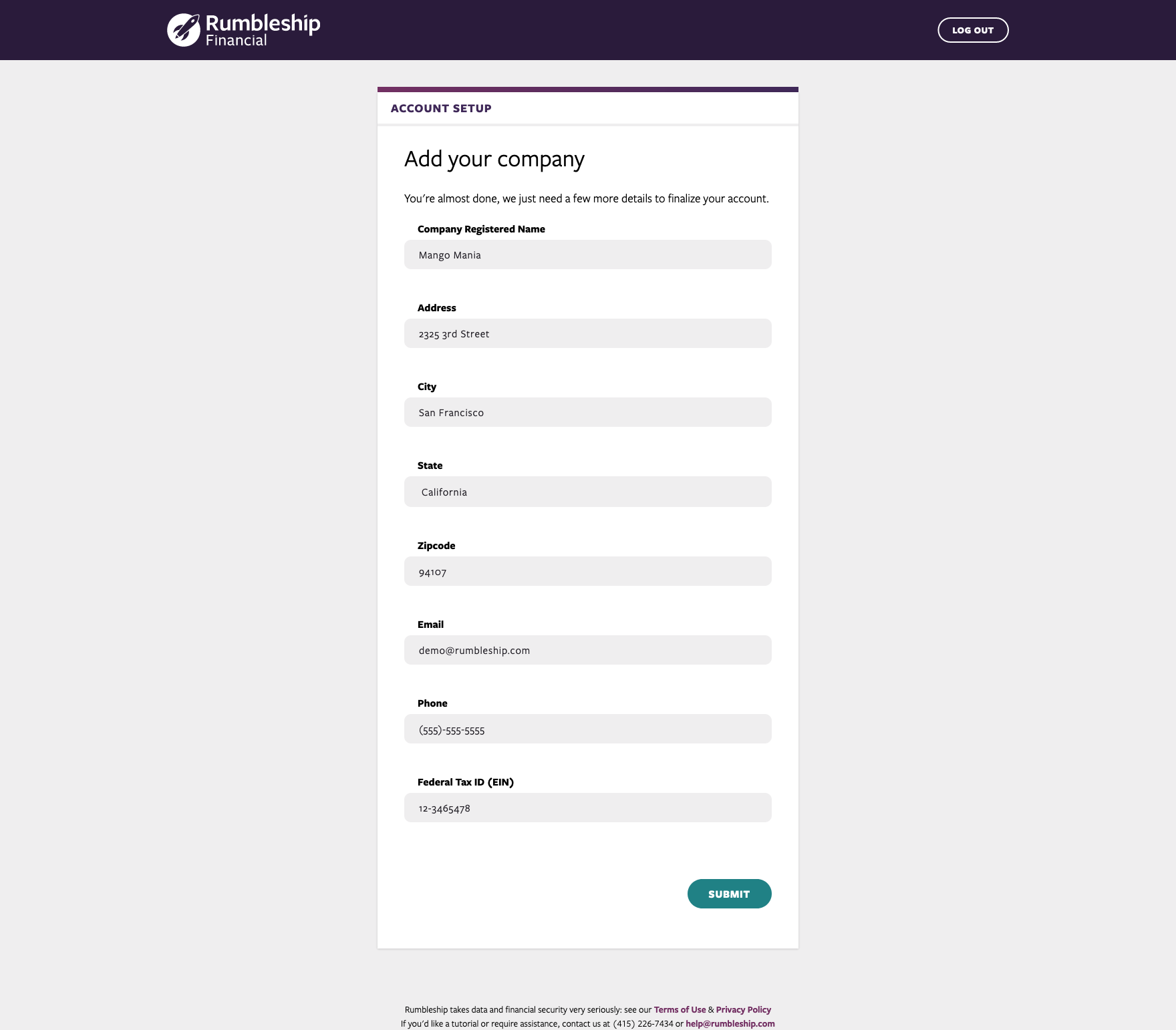 If the customer has already done business with Rumbleship before (either with you or with another company that supports Rumbleship) they can just log in to their account and then they'll be able to confirm their invoice and accept the terms.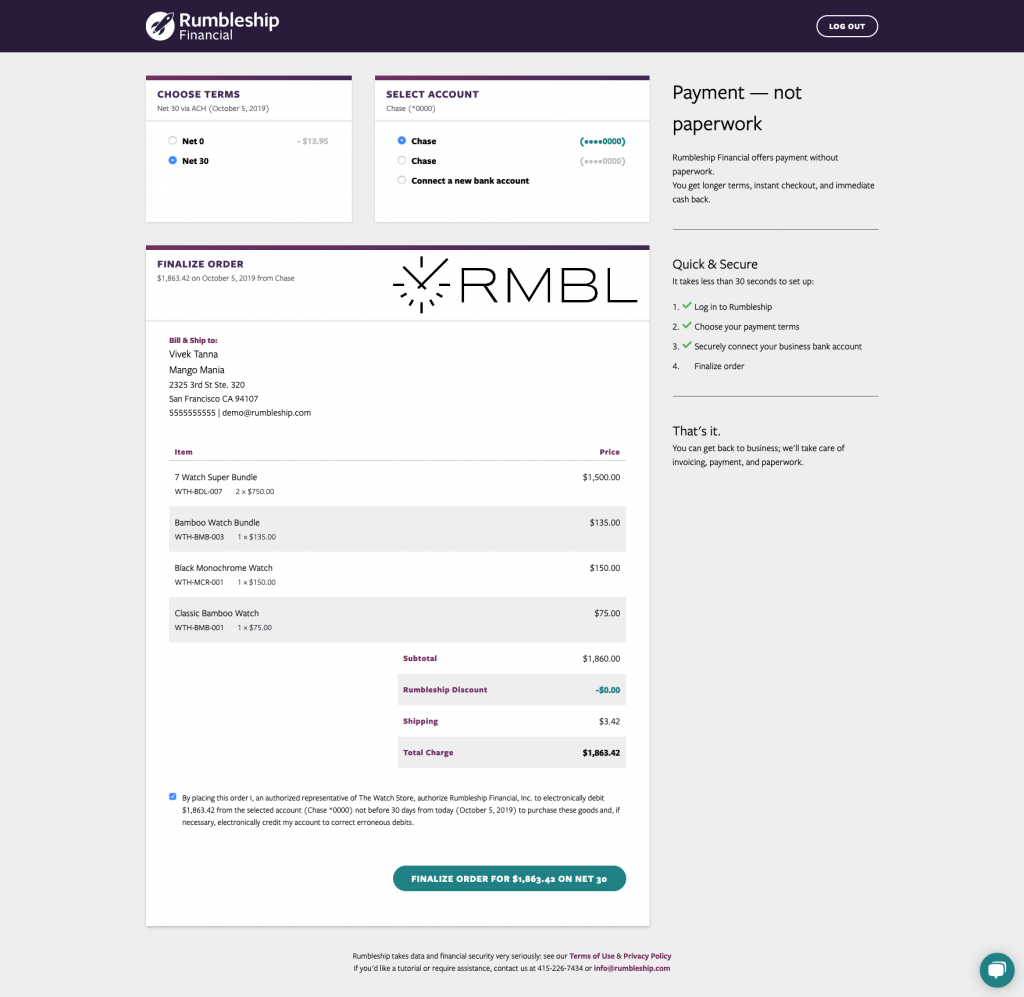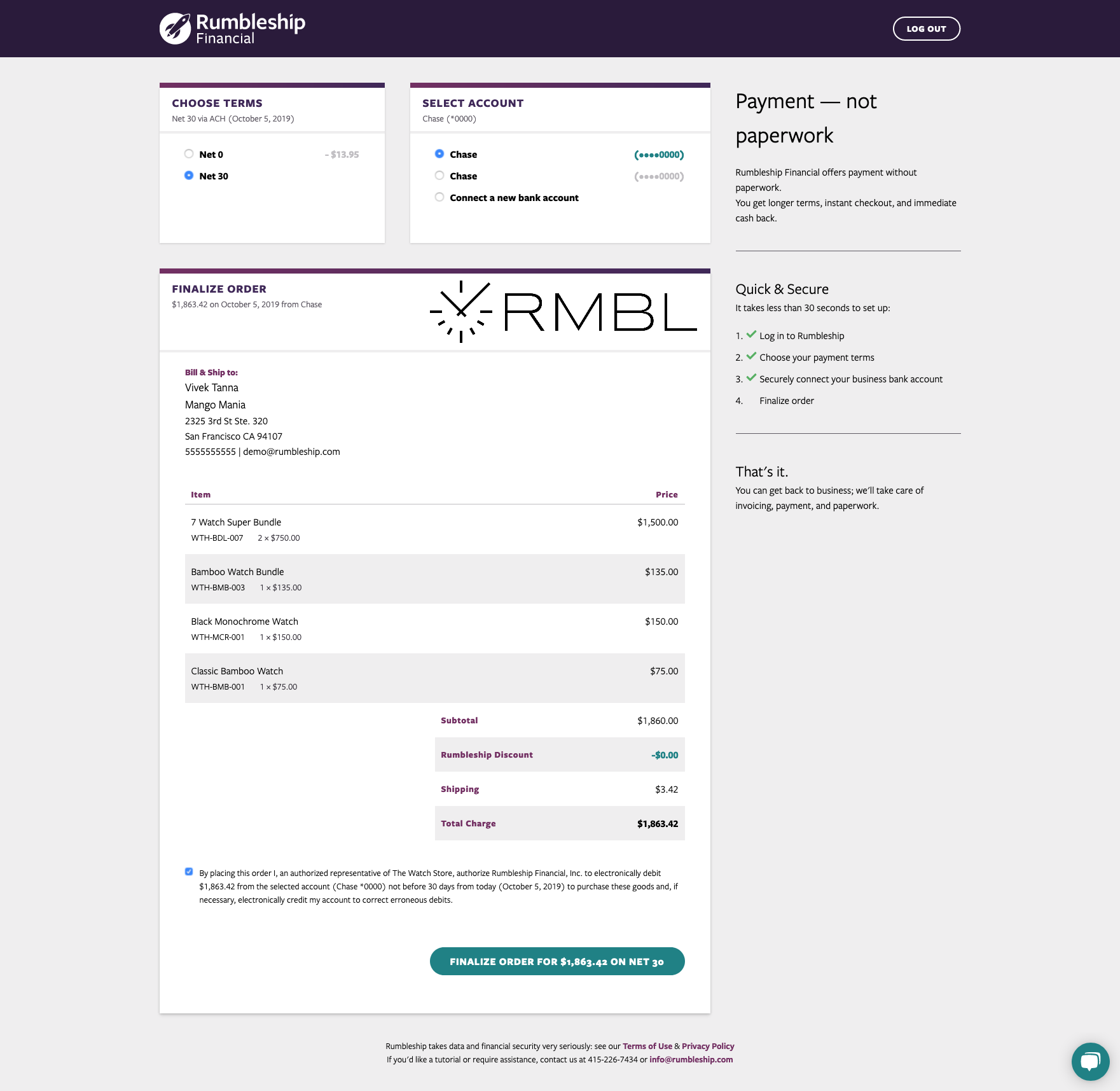 Once the customer accepts the invoice and finalizes the order they get bumped back to your site to complete the order.
Inside Rumbleship they're also able to see a dashboard with all their pending invoices and their statuses.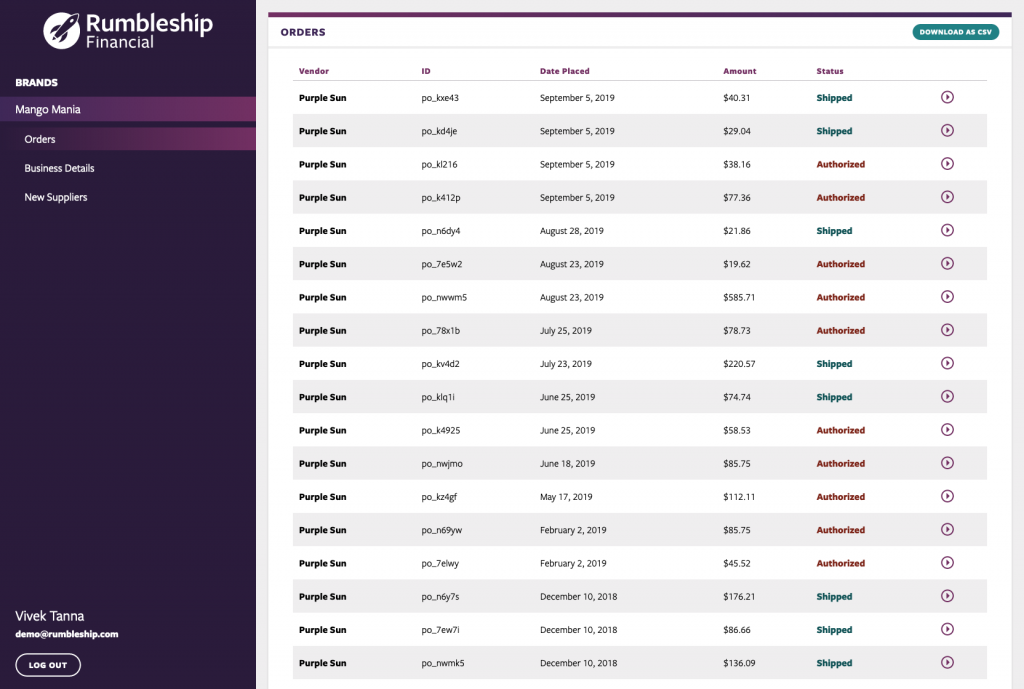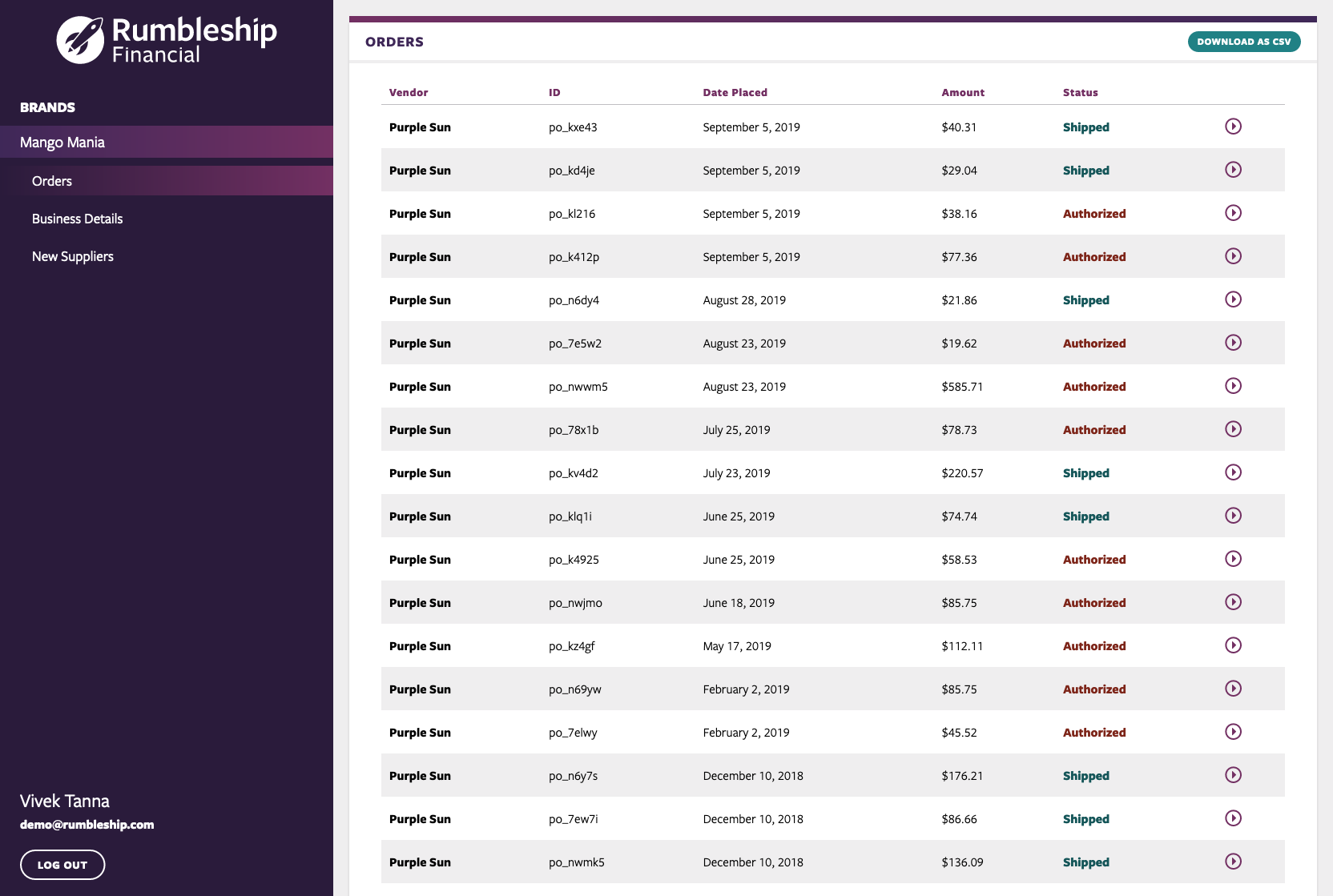 From a merchant's perspective, Rumbleship provides protection for shipping mistakes/corrections, fraud prevention, and order reconciliation. After that process, you're able to get advanced payment for the invoice which is a massive help for your cash flow.
What Next: Get A Demo
This is about as much as I can show you in a blog post about how the system works, so what I've done is organized with Alex, the CEO of Rumbleship Financial, to give our Wholesale Suite customers priority demos of the Rumbleship system.
Their team is well versed in using Wholesale Suite along with Rumbleship. They can give you advice on the best way to set up the system for your store.
I highly encourage you to schedule a demo because Rumbleship can do great things for the cash flow of your business.
Yes, I'm based in the USA and would like to claim a free priority demo of Rumbleship →
Use the above link so that they know you came from Wholesale Suite and they can treat you accordingly. This link will take you to a special form where you can fill in your contact information and a Rumbleship representative will be in touch asap to organize.
If you're a good fit for Rumbleship it could do wonders for your business. Imagine being able to offer best of class payment terms to your wholesale level customers (who are arguably your biggest and most important customers!) while still maintaining even cash flow in your business.
Schedule your demo and see if it will be a good fit. The team at Rumbleship will be able to tell you pretty quickly if it's going to work for you.